Third-Party Commercial Brokerage Advisory Services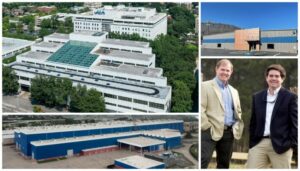 Rise Partners Brokerage Services team offers third-party commercial brokerage advisory services to investors, tenants and institutions over a wide variety of property types.
With a unique opportunity to leverage the full-service nature of the firm while remaining dedicated to every client's goal, Brokerage Services represented investors in the purchase of over $50 Million dollars of commercial real estate while achieving over $65 million in 2021 transactions. Led by John Tugman and Wilson McGinness, Brokerage Services was the proud recipient of several CoStar Power Broker awards announced throughout 2021.
Rise Partners is proud of the work they have achieved and looks forward to what the upcoming year has in store.
#chattanoogarealestate #chattanooga #commercialbrokers